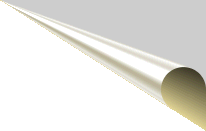 [Home]
[Authors]
[Translators]
[Magazines]
[Links]
[Agents]
[Info]
Magazines
La Clepsydre
http://perso.infonie.fr/clepsydre
Email: clepsydre@infonie.fr
P. Mergey
20, rue Santos Dumont
69008 Lyon
France


I'm happy to inform you that the first issue of "La Clepsydre" is now ready. It will be sending to all its collaborators before the end of April, just after my moving. People interested by it are invited to contact me (clepsydre@infonie.fr) or to visit our web site.

This first issue contains book reviews of Christopher Priest, Ken Grimwood, Michel Pagel, Paula Volsky and Parke Godwin (this last one by a RGP subscriber, Jean-Louis Trudel), interviews with the French Michel Pagel and the Brazilian Gerson Lodi-Ribeiro and short stories by the same Gerson Lodi-Ribeiro and the French Philippe Heurtel.

I call you again that La Clepsydre is a small press magazine dedicated to the theme of time in fictions, such as alternate history, steampunk story or historical fantasy but it is also a coordination tool which aims at displaying on the web "world wide" resources on the topic, from any medium or "language".
Guidelines
La Clepsydre is a French written small press magazine dedicated to the theme of time in literature, music, cinema, television and multimedia. It focusses mainly on fictions about: time travel, alternate histories, time paradoxes, secret histories, parallel universes, steampunk fictions, historical fantasies or stories inspired by great historical myths.
Therefore, La Clepsydre is not a mainstream magazine, nor is it exclusively aimed at science fiction or fantasy. It seeks fictions using time in an original manner. As such, it succeeds a magazine like the French Passe Temps (directed by ?ric Vial, and contributed to by Pascal J. Thomas et St?phane Nicot).
Even though it deals with time, La Clepsydre does not try to stick to topicality. The theme of time is so rich, and rather forsaken these days, that there is a lot left to accomplish. However, in the case of fictions inspired by historical events turned into legends, La Clepsydre restricts itself to contemporary works.
Any contribution (reviews, articles, short stories or illustrations) is welcome as long as it fits the themes and outline of the magazine (cf. Submission). Even though La Clepsydre is written in French, it may accept English or Portuguese texts, which would then be translated in French (and maybe other languages soon).
As an amateur magazine, La Clepsydre does not pay its contributors who keep their rights. Our goal is to promote works that are minutely available in the french world and to spread our enthusiasm for a defined kind of literature.
In the same order of ideas, the fact that La Clepsydre is amateur does not preclude against it having a timely periodicity.
Lastly, even though it has become a fashion to distribute this kind of magazine through various electronic media, La Clepsydre stands for now as a magazine only available on paper.

Home: http://iph.lib.ru/
Webmaster: Sergej Tarasov
Mail your questions to: Andrei Novikov