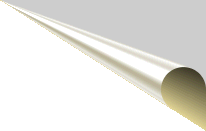 [Home]
[Authors]
[Translators]
[Magazines]
[Links]
[Agents]
[Info]
Translators
Yoshio Kobayashi
(Japan) : English to Japanese
E-mail: yoshio-k@246.ne.jp
I am a translator from Tokio, Japan. My works include:
BLOOD MUSIC by Greg Bear
SCHISMATRIX, ISLANDS IN THE NET, HOLY FIRE and a lot of shorter works by Bruce Sterling
LIFE DURING THE WARTIME by Lucius Shepard
STATIONS OF THE TIDE by Michael Swanwick
BLOOD SPORTS by Robert F. Jones
GLIMPSES by Lewis Shiner
The most recent works are:
"Taklamakan" by Bruce Sterling for Hayakawa's SF Magazine (monthly featuring three or four translated stories and about the same numbers by our own authors, including serial of novels)
DISCO 2000 ed. by Sarah Champion for Artist House (small non-genre literary publisher). It's an original anthology published in UK, and I did translate three short stories and edited the rest of the stories for Japanese edition.
And I publish a newszine on the net called Palantir, featuring book reviews of recent foreign F & SF. It's written in Japanese and the web address is:
http:/www.member.nifty.ne.jp/PALANTIR
Best regards, Yoshio Kobayashi

Home: http://iph.lib.ru/
Webmaster: Sergej Tarasov
Mail your questions to: Andrei Novikov